St. Martin's First Winter 2015 Sampler is a taste of fifteen newly published books by various authors under the St. Martin's umbrella. A mix of debut novels and books from old favorites, the Sampler offers the first two chapters of each, allowing you to gain a 'feel' for each book. As with all samplers, some books caught my attention, especially A June of Ordinary Murders by Dubliner Conor Brady, and Her Name is Rose by Christine Breen. Neither are books that I would have given a second glance at, as they aren't my genre, but both surprised me by landing on my TBR shelf. A Murder of Magpies by Judith Flanders was an automatic "I know I am going to like this" while the story of two giantesses, Andorra Kelsey and Anna Swan, The Thunder of Giants by Joel Fishbane, set in 1937, is one I never would have expected to be so drawn to. Then there is The Perfume Garden by Kate Lord Brown, another surprise addition to my to-be-read stack.
Take a look and see if there are some nice surprises for you as well!
A June of Ordinary Murders by Conor Brady. Published April 21. Brady pulls the reader into the dark corners and political back rooms of 1880's Dublin as the country prepares to celebrate the Golden Jubilee of Queen Victoria's ascent to the throne – and a vicious murder falls into Detective Sergeant Swallow's lap. I honestly never was interested in period pieces until happening upon the Murdoch Mysteries and the Miss Fischer Mysteries on BBC. Now I am addicted, and I am greatly looking forward to reading the rest of the book.
Her Name Is Rose by Christine Breen is another Irish tale, this time a modern one, of the pains that life can bring. Iris has just been pushed out by her newspaper, "They didn't see gardening articles as appealing no matter that she gets mail with questions and comments every day. Well, the books section, and the crosswords guy have to go as well. It seems people no longer want intelligence in their newspapers any more.
People used to say Iris Bowen was beautiful, what with the wild weave of her red hair, the high cheekbones, and the way she carried herself like a barefoot dancer through the streets of Ranelagh on the outskirts of Dublin city. But that was a lifetime ago.
Her husband dead the last two years, her adopted daughter, Rose, a brilliant violinist away at the Royal Academy in London. And Iris's doctor has just called.
Promises to keep will draw Iris away from her quiet Irish life in a search that could be absolutely heartbreaking for all involved. But a promise, as they say, is a promise. Another to add to my stacks.
The Perfume Garden by Kate Lord Brown is another of those books that I would have never simply picked off the shelf on a whim. And I would have missed what appears to be a lovely tale, as Emma, a London perfumier walks through the doors of a villa forgotten since Franco's depredations of 1936. Flowing backwards and forwards in time, the story of Emma and her grandmother Freya is a redolent tale of love and loss, terrible secrets, and lyrical words.
Pretty Ugly by Kirker Butler is billed as "a satirical look at a dysfunctional southern family complete with overbearing stage mom, a 9 year-old pageant queen, a cheating husband, his teenage girlfriend, a crazy grandmother, and Jesus." Not one I will be investigating further, but if it sounds good to you, go for it. I would love to hear what you think.
meeting the English by Kate Clanchy is another tale from the Continent. Struan Robertson, "orphan, genius, and just seventeen" leaves Scotland for London in 1989. It is described as "a bright book about dark subjects, told with love." It sounds like the perfect intelligent young adult novel.
The Thunder of Giants by Joel Fishbane is set in 1937 and revolves around the lives of Andorra Kelsey – 7'11" and just over 320 pounds, is on her way to Hollywood to portray the life of Anna Swan, a Nova Scotian giantess who toured the world in the 19th century with P.T. Barnum, who fell in love with a Civil War veteran. It is a tale that spans nearly one hundred years as two women become reluctant celebrities in a time when the term freak was written upon the human psyche. The story feels very Shakespearean from the two chapters I read. Love the cover.
A Murder of Magpies by Judith Flanders is a debut mystery set in London and Paris, as Samantha "Sam" Clair, a London book editor tries to find a way to tell her star novelist that her latest book is utterly unpublishable. That is hard enough, but when Inspector Field turns up asking about a package addressed to Sam, well, who knew the fashion industry could be so deadly? I laughed with the first two pages, so guess what? Another for the stacks!
The Friendship of Criminals by Robert Glinski is a crime thriller set in Philadelphia. A Scorsese-esqe tale of Italian and Polish mobsters, murder and madness, this is a hot blooded debut novel. It grabbed me in the first two pages, sharp, brutal and deadly with a tough, take-no-prisoners voice. For the crime thriller set, I see this as a must read.
The Secrets of Midwifes by Sally Hepworth is a story of secrets and lies, consequences, and the complex relationships among three generations of midwives, all centered around Neva Bradley, a third-generation midwife, her hippy mother, Grace, and her wise, no nonsense grandmother Floss. "I didn't even particularly like babies. No, for me, the decision to become a midwife had nothing to do with babies. And everything to do with mothers.
The Figaro Murders by Laura Lebow, is set in 1786 Vienna, where Lorenzo Da Ponte is the court librettist for the Italian Theatre. As Da Ponte begins the libretto for Mozart's The Marriage of Figaro, Da Ponte finds himself pulled into the highest diplomatic circles in a tale of intrigue and murder, politics, music and theatre – and the some of the most famous figures to ever grace the Italian Opera stage.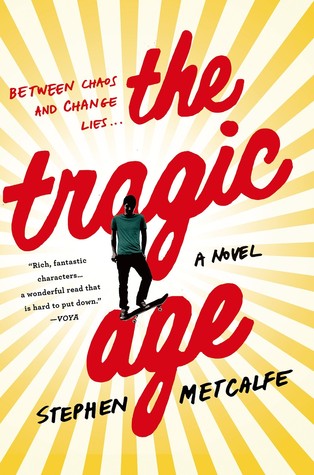 The Tragic Age by Stephen Metcalfe is a coming-of-age novel, introducing you to Billy – Billy, who doesn't trust happiness. "It's the age he's at. The tragic age."
A Fireproof Home for the Bride by Amy Scheibe
is a tale set in southern Minnesota in 1958. A sparkly, shiny Lutheran world on the surface, but hiding a nasty, black world underneath, where rape is common, and the KKK isn't just a 'southern thing.' Emmy thought she had no choices in her life. But when her fiancé rapes her, she find that you have to create your own choice in this life.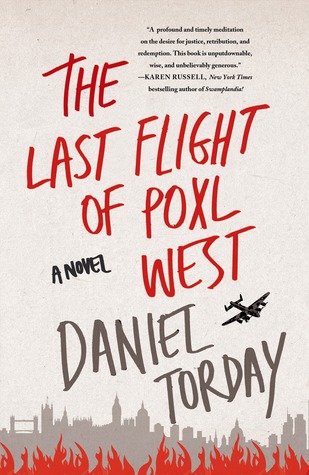 The Last Flight of Poxl West by Daniel Torday explores the history of Poxl West, his nephew Eli's hero and a Jewish hero of the "Great War." But the deeper Eli looks into Poxl's life as he helps him to write his memoirs the darker the story becomes.
Duplicity by N.K. Traver is a young adult novel with a creepy edge.
Hacker Brandon gets his thrills hacking bank accounts and living the tattooed bad-boy life. He is miserably happy, I suppose you could say. Until the Brandon in the mirror decides that he could live Brandon's life better than Brandon can.
The Wednesday Group, a debut novel by Sylvia True, delves into the lives of five women who meet in group every Wednesday, each with shameful secrets. Gail, a prominent judge, keeps receiving letters from her husband's latest girlfriend, though her theology professor husband claims he is "nine-months sober" from banging grad students. Hannah catches her husband having sex with a male prostitute in a public restroom. Bridget, a psychiatric nurse at a state hospital finds out that her husband has an addiction to chat rooms and match-making websites, while high school teacher Lizzy is married to a porn addict. Flavia's husband was just arrested for groping a teenage girl on the subway. And the psychologist who runs the group, Kathryn, has her own secrets. Will they go, or will they stay? Will they learn to build their own boundaries, live their own lives? Or will their husbands destroy them all?
I received St. Martin's First Winter 2015 Sampler from Netgalley in exchange for a realistic review. I found some goodies here – I bet you will as well.