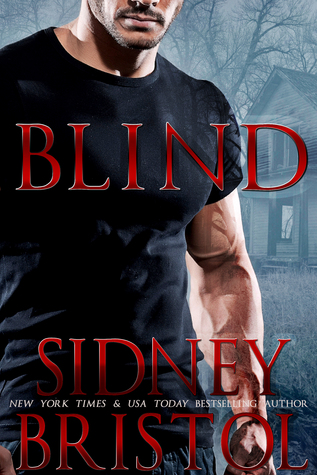 "Human nature is evil, and goodness is caused by intentional activity." — Zun Zi
"As human beings we have the most extraordinary capacity for evil. We can perpetrate some of the most horrendous atrocities." — Desmond Tutu
Plato, bless him, was wrong. No matter how intelligent he was. He said, "To prefer evil to good is not in human nature." Possibly it was simply a blind spot. Or a "if wishes were horses" sort of thing. Because people, no matter who they are, or what they believe in, are balanced on a knife's edge of savagery. Some more than others, of course. But for some? For some, there is no other choice but the darkness. Twisted, rotting souls, aching for the pleasure of blood and agony. Needing the death, the pain they bring to others. Then there are the soulless ones – the ones born with no conscience, no light. Those who live only for the game of death. A game. Simply a game.
Emma know about the game. Her grandparents were pawns, many years ago, when the TBK Killer took their lives. As if "took their lives" could possibly portray the horror of their deaths. Torture. Blind. Kill. Only, the truly cruel part? They left her father alive. Her father, who never recovered. Who lives in hiding, drunk and brutal and broken. So, Emma tries to understand. She gathered all of the monster's letters to his victims she could find. Created files. Notes. Timelines. She learned everything she could about the monster who destroyed her family. She isn't educated, she likes big trucks and dirt bikes, and she has only a single friend. But she is holding it together, working as a mechanic and sculpting in left-over metal and junk parts. She is alive. Sort of.
Jacob. Jacob is different from Emma, but in many ways the same. His father was the cop who brought down Mitchell Land, the TBK Killer. Mitchell Land, who killed himself in prison. Jacob's father was never the same after that case. Bitter, silent, he never recovered. His father treated Emma's horribly – hounding the child until he broke from the pressure. Until Emma's father collapsed under the weight of not only what he saw, but the brutality of the police who were so determined to catch the killer, they destroyed the child's soul. So. Much. Pain.
Now, years later, Jacob is a cop himself. And one day, he receives a letter. Then another. Letters which, while not exactly the same, reflect those of the TBK Killer. When his politician lieutenant refuses to listen, blowing off the letters as the work of kids or a creep with a personal grudge and knowledge of Jacob's history, Jacob turns to Emma, hoping her collection will help him to discover if what he thinks is true. There is another serial killer out there – and his next target is Jacob.
Now, the bodies are piling up. And all of them have a connection to Emma. The two of them will have to work together to save one another. And with the FBI shutting them out, can they protect one another from a monster? Oh, but there is more to it than that. A lot more. A type of sick savagery that is both horrific – and yet totally believable. A truth that surely has Plato rolling in his grave.
This is one twisted tale, delving into the darkest depths of what is so lightly called the 'human soul.' Or rather, the very fact that, realistically? There are a lot of people out there who simply don't have what we so blithely call a soul. Homo sapiens so dark, so evil, that even giving them the name isn't truly realistic.
Homo pravissimus.*
This is a dark and bloody tale, and totally, completely compelling. Well, I can say that with a proviso of sorts. Sidney Bristol is a romance author who happens to write "romantic suspense." So, there is a lot of sex in the book. I found it disappointing, actually. I am fine with romantic suspense. I like it in fact. But it is when an author like Bristol, who is such an exceptional suspense writer, puts so much sex into a book that it overshadows the suspense, well, I am disappointed. Of course, others will find the sex part to be exactly why they like the book, so to each their own. Be that as it may, I am glad I was offered the opportunity to read the book.
I received Blind from the publisher in exchange for a realistic review. All thoughts are my own and are based upon personal literary tastes. The cover gets a D for being boring and common. I wouldn't have picked the book up on my own based on the cover.
prāvissimus – (Latin) Adjective – ‎(superlative of prāvus) 1. most or very deformed; 2. most or very depraved